The Agronomy Den
Welcome to the Simplot Grower Solutions newsletter page, where our agronomic experts in the field share their insights, knowledge and opinions.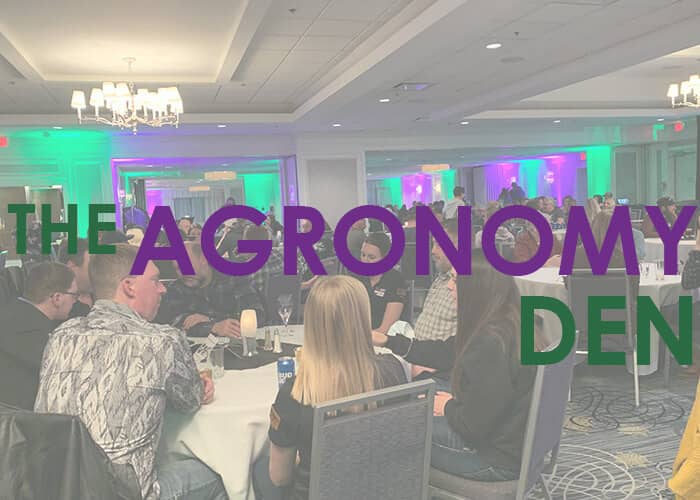 At Simplot Grower Solutions, we are a total solutions company. Our team stays on the cutting edge and the Agronomy Den is our tool to share our knowledge with you. Through various forms of communication such as the Agronomy Den Newsletter or the Agronomy Den Conference, we are able to deliver timely and relevant information to our growers and communities than enables us to grow, together.
The Conference
The Agronomy Den Conference has been held every March since its inauguration in 2010. Each year, we bring in industry speakers to discuss a variety of topics with attendees. The Conference is a great way for growers to expand their knowledge and interact with other growers. Learn about the latest in Ag Technology, trial data, and much more that is relevant to your local trade area.
The Social
At Simplot Grower Solutions, we value learning and growth. But we also value our relationships created with growers and industry partners. We know that we wouldn't be where we are today without the relationships that we have forged along the way. The Agronomy Den Social is our way to appreciate those relationships and get to know each other a little better.
Our Partners
Simplot Grower Solutions is proud to work with our business partners. We thank them for their continued support in helping us provide the best solutions for our customers. THANK YOU TO OUR AMAZING BUSINESS PARTNERS.