Before Seed, Beyond Harvest
At Simplot Grower Solutions, we know that growers need a reliable, knowledgeable partner who is invested in their operation and can predict their ever-changing needs. Whether it's supporting your decision-making with accurate data, taking some of the work off your hands, or trusted agronomy advice for those times that you just need a trusted opinion. We've got a full range of customizable services that will suit your farm needs.
Custom Application
We have an experienced team to help you out on farm with the following custom application services:
Custom application of granular herbicides
Liquid fertilizer floating
Dry fertilizer floating
Custom seed treating and inoculating
Sample Analysis
Not everything important in crop production is apparent to the naked eye. We offer a variety of sampling services through several accredited, third-party laboratories to provide complete analyses of soil, tissue, water, seed, feed, or weed samples. Our Crop Advisors can help you interpret the results and develop strategies to implement the data on your farm.
CROPTICS
Supporting long-term productivity and profitability on your farm, CROPTICS provides a different look at your farm and operations. Our Crop Advisor team is here to support you all season long. From crop planning right through until your crop is in the bin, agronomy support tailored to you.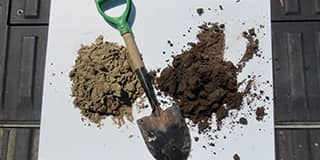 SoilConnect
Using a substantial amount of soil testing to deliver a custom variable rate fertility prescription based on segmented portions of your field, SoilConnect is able to help you to optimize your growing acres. Let us help you to unlock your soil's potential by delivering a quality prescription that is backed by accurate data.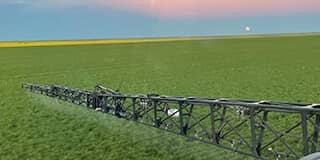 SprayConnect
Not every acre is the same, and now we don't have to treat them that way. With SprayConnect, we can create variable rate spray application prescriptions using satellite imagery to measure vegetation in the field. This is backed by our boots on the ground approach to ground truthing that will ensure an accurate prescription for desiccation and fungicide applications.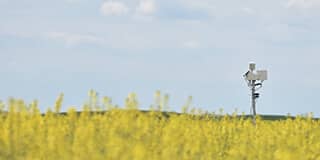 Field Moisture Services
Together, with our business partners, we are enabling more informed agronomic decision-making through interpreting weather station data. Using crop available moisture, accumulative rainfall and expected precipitation to model yield potential throughout the growing season.